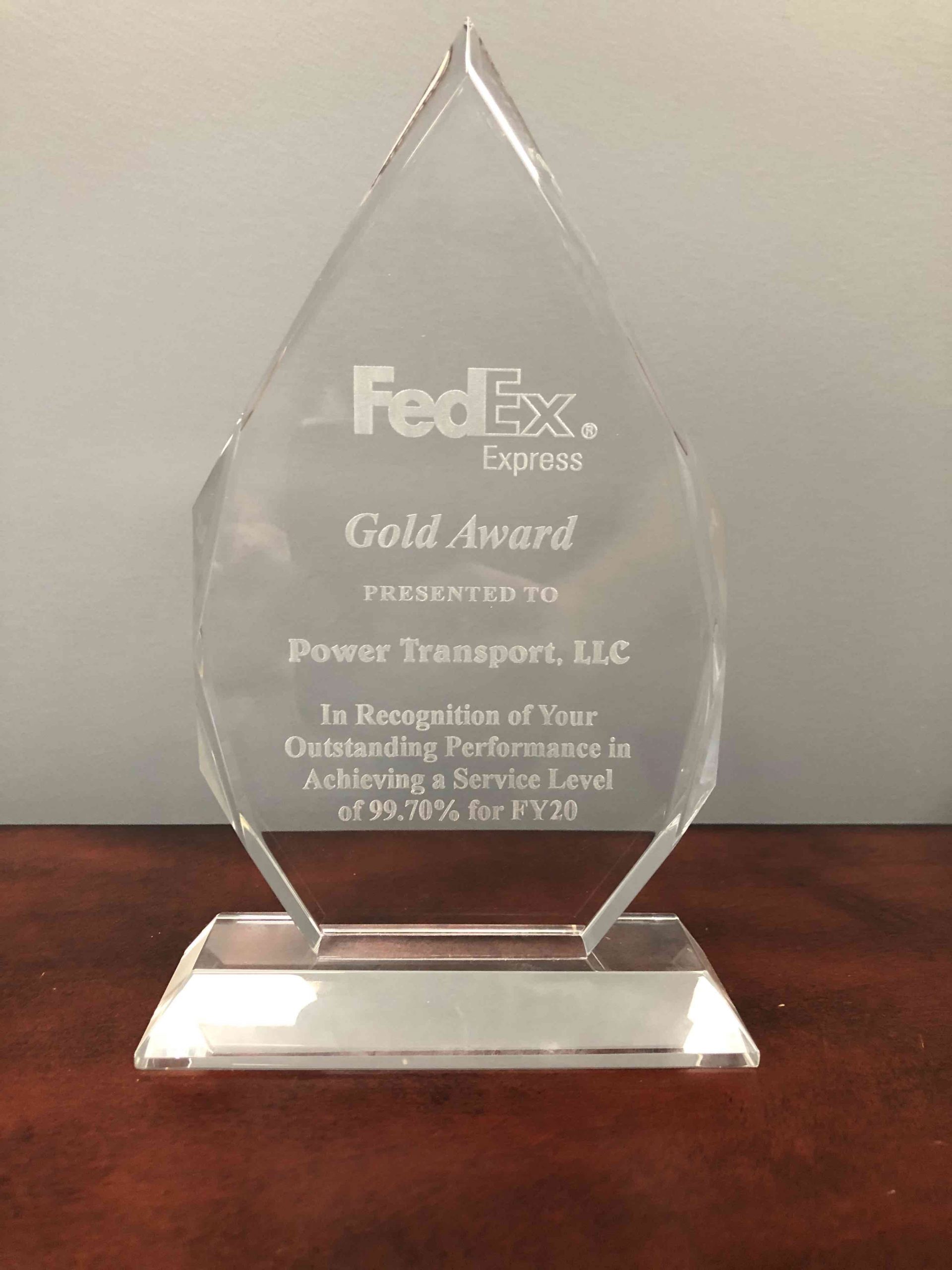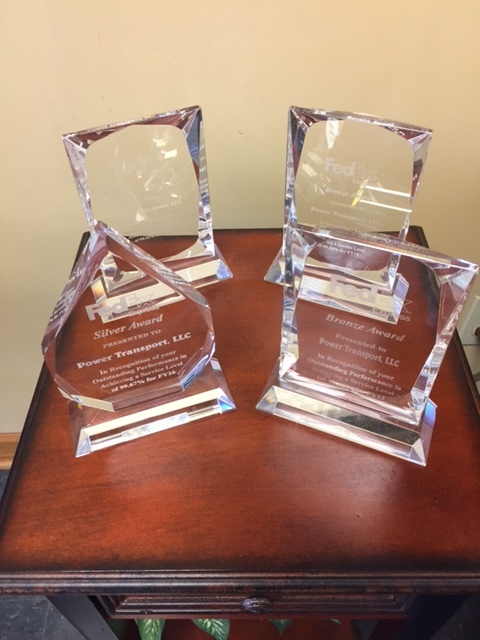 Award Winning Transportation Company
POWER TRANSPORT, LLC. EARNS CARRIER SERVICE AWARD FOR ON-TIME SERVICE FROM FEDEX EXPRESS
Power Transport has received the distinguished Carrier Service Award from Fedex Express for the last 8 years consecutively. Each year Power Transport delivers thousands of shipments for Fedex Express with near perfect on-time service.
Fedex Express is one of the world's largest express transportation companies providing fast and reliable delivery to points in the U.S. and worldwide. They are known to be among a group of shippers with the most service-sensitive freight in the transportation industry and the standards set by Fedex Express are critical to their performance to their customers.
President and CEO of Power Transport, Tony Maranise stated, "We are honored to receive this award for our transportation services provided to Fedex Express. We have a long history of partnership with Fedex Express that has been built through delivering time-sensitive freight with a high level of on-time service. This award recognizes the continued commitment of our professional drivers and our hard working team that supports them each day. To receive Fedex's Carrier Service Award for eight consecutive years is truly an honor that speaks to the core values of what makes Power Transport who we are. Thank you Fedex!"
Power Transport is a truckload carrier based in Memphis, TN. Serving shipping lanes in the Southeast and Midwest United States. Power Transport focuses on medium to short haul regional freight, offering industry leading on-time service.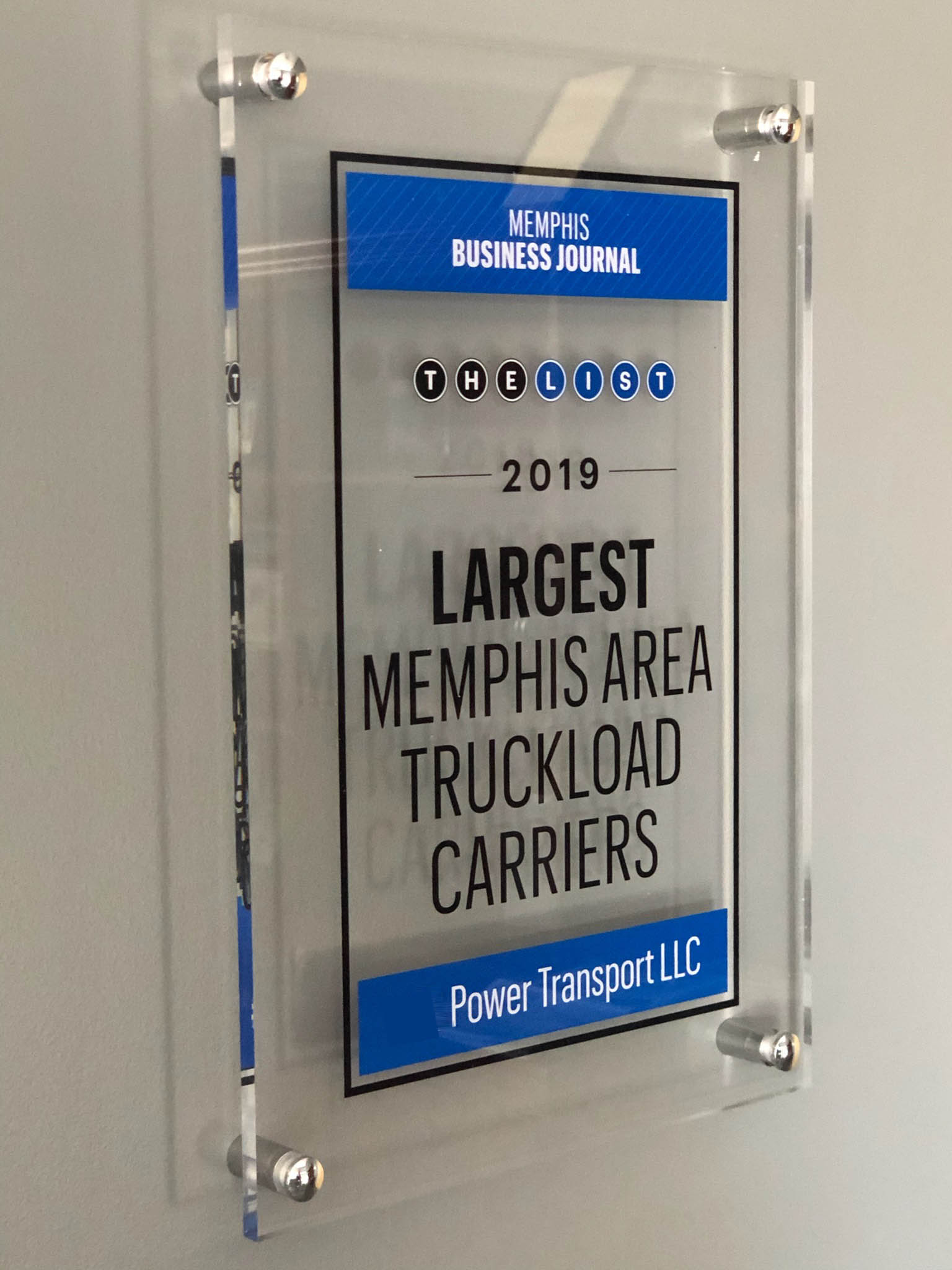 SERVICE × INTEGRITY × SAFETY